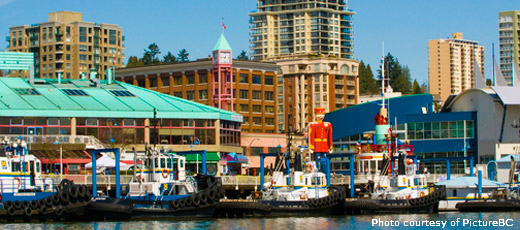 Partners in Care Initiative
Fraser Northwest
Enhanced Recovery After Surgery (ERAS)
Engaging family physicians in the optimization of ERAS for surgical patients through select pre-operative interventions for colorectal cancer. 
Musculoskeletal (MSK) Medicine
Improving patient access to timely and appropriate MSK care. Patients see a Sports Medicine Physician for an MSK consult and treatment recommendations within 6-8 weeks instead of waiting 12-36+ months to see an Orthopaedic Surgeon. Surgeons are now seeing primarily surgical patients and their wait times have declined dramatically.
Respirology
Improving the patient journey for respirology patients. Lack of timely access to care is delaying diagnosis and critical treatment, which for many patients means poorer health outcomes.
Pediatrics - Complete
Working with the Youth Transition Shared Care team to improve referrals from GPs to specialists.
Rheumatology - Complete
Developing criteria for urgent vs. non-urgent referrals, embedding referral acknowledgment into the Specialists' EMR, developing materials for improving referrals, establishing a rapid access CI.
Orthopaedics - Complete
FPs and SPs work together to:
identify criteria/processes for urgent and non-urgent referrals;
develop guidelines for conservative management of non-surgical orthopaedic conditions;
make avaiable orthopaedic resources for FPs and patients on our Pathways web site;
develop a process for timely acknowledgement of referral requests;
implement a pilot project to make an Advanced Practice Physiotherapist available to reduce wait-times for assessment and surgery, and decrease post-surgery recover times.
Psychology/Mental Health - Complete
Working with Fraser Health partners to:
Improve the flow of communication from Mental Health Centres (MHC) to FP offices
Improve the quality of referral requests to MHCs from FPs
Development of Rapid Access Clinics in New Westminster and the Tri-Cities
Roll-out the Integrated Care Model into Fraser Northwest
Advance Care Planning - Complete
An advisory committee comprised of family physicians (FPs), specialists (SPs) from several disciplines, hospitalists, a nurse, a Nurse Practitioner, a social worker, and a Fraser Health and community member is crafting a community-based strategy to improve the understanding, take-up and implementation of Advance Care Planning.
Gastroentorology - Complete
Development of referral acknowledgmenent, guidelines for determining level of urgency, information to include with referrals, and "red flags, clinical pearls and workups" for specific conditions that are easilty accessible on the Pathways website.