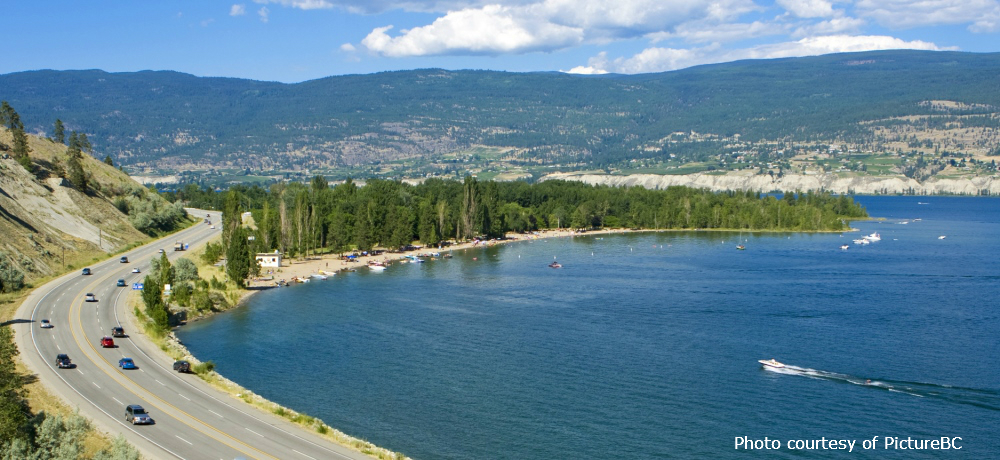 Partners in Care Initiative
South Okanagan Similkameen
Telemedicine
To explore the use of telemedicine for follow-up specialist appointments to improve rural patient access to specialist care, and to support Princeton physicians in providing optimal care. 
Princeton Access to Specialist Care - Complete
Princeton is a small rural community located 115 km west of Penticton. With a population of just over 5000, the community has a three family physicians and a nurse practitioner. Like other isolated communities, the town struggles with doctor recruitment, retention and access to specialists.
In an effort to support family physicians(FPs) and to provide better access for Princeton patients, a Shared Care project was initiated in the Fall of 2013. Penticton specialists started holding outreach clinics in Princeton, eliminating some patient travel and providing family physicians with lunchtime CME learning opportunities.
The first phase of the project is focused on outreach clinics and supporting Princeton physicians. The second phase of the project, to start early in 2015, will focus on efficiencies for patients when they travel to Penticton for appointments and tests.
Palliative – Oncology Improvements - Complete
The palliative care program in Penticton includes many patients who are also undergoing active oncology treatment. Better communication processes among palliative and oncology staff, and family physicians improve patient care and reduce duplication of services. A small working group was established in the Fall of 2012 to identify, develop and implement process improvements.
The group is currently investigating the feasibility of a half-day palliative symptom management clinic staffed by a palliative doctor to develop detailed patient care plans. The goals of the clinic are to improve patient care, increase family physician knowledge around palliative care, and reduce reliance on the emergency department for symptom management.
Advanced Care Planning - Complete
In the South Okanagan Similkameen there is increasing discussion and awareness about the importance of early advanced care planning. Local specialists and family physicians have started to engage around how to increase the number of patients with an advanced care plan, who should take the lead on initiating advanced care planning, and how to share plans among care providers.
Renal Role Clarification - Complete
Clarifying the roles of providers, including GPs, specialists and others at the Renal Clinic.