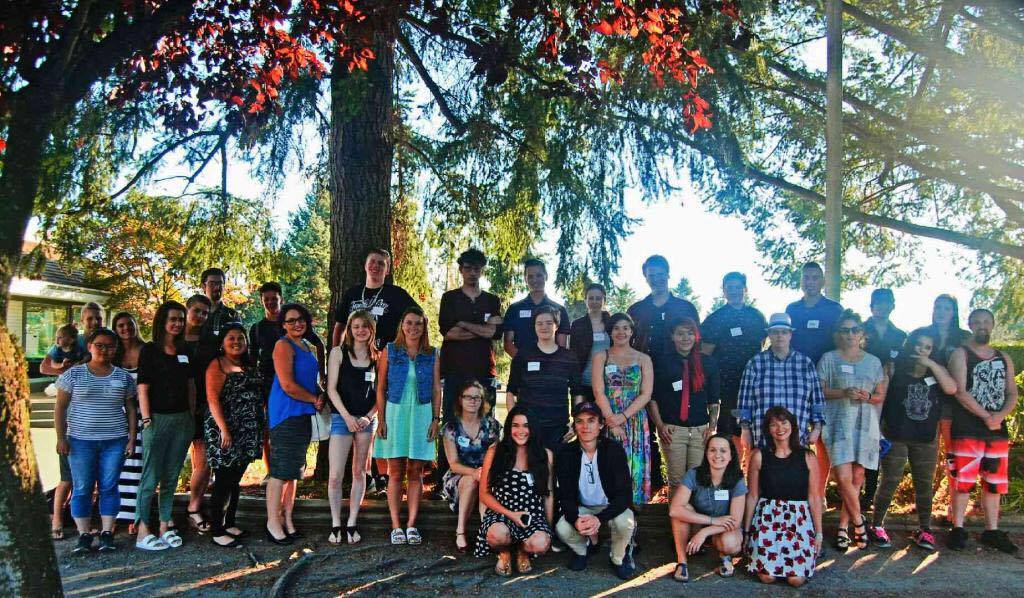 ---
40 Youth from Burnaby to Boston Bar
meet for positive MH change
On August 15th 2016, forty youth, from communities spanning Burnaby to Boston Bar, came together for the first ever Fraser Youth Forum as part of the B.C. Child and Youth Mental Health and Substance Use (CYMHSU) Collaborative.
 Many youth who attended have lived experience with mental health and/or substance use issues, and are working to make improvements in our mental health system, either as members of Local Action Teams (LAT) in their communities, or through involvement in LAT activities or events. These youth were encouraged to invite a friend with lived experience, who is also passionate about promoting mental wellness and system change.
 "We wanted to hold this event so that youth from all over the region could come together, build relationships, and empower others with similar interests to foster sustainable change in mental health," say organizers and youth advocates Laurie Edmundson and Corey Reid. Laurie Edmundson continues, "No one is better equipped to identify the barriers in the mental health system and come up with solutions than those who've lived through it themselves".
This motivation for change was clear for the youth who attended - 94% of survey respondents reported an increased interest in participating in the Collaborative following the event. Most notably, meeting new people and the small group discussions about specific topics in mental health were the two favorite parts for the youth - a very positive step considering the level of anxiety youth felt about meeting new people prior to the event. Corey Reid explains, "It was amazing to see how quickly youth from different backgrounds bonded and were discussing important issues related to mental health". More events are planned for the future.
This event was sponsored by the Surrey/North Delta Local Action Team (one of 64 across the province), and the local Division of Family Practice as part of the CYMHSU Collaborative (a partnership of Doctors of BC and the BC government). Other LATs, including White Rock, Langley, Chilliwack, Fraser Cascades, Abbotsford and Burnaby provided donations to support the event. All LATs are comprised of parents, youth, service providers, schools, law enforcement agencies and other community partners who are all working together to create positive system changes in the community.
If you are interested in learning more about the Surrey/North Delta Local Action Team or would like to get involved in the CYMHSU Collaborative please email Laurie Edmundson at laurieedmundson.sndfp@gmail.com