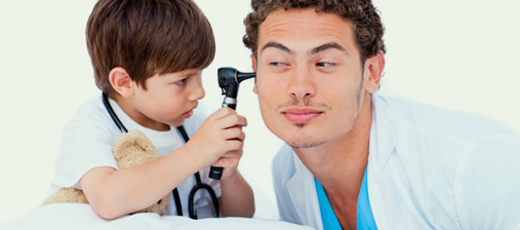 Improving Communications
Partners in Care – South Okanagan/Similkameen projects focus on improving communication
Many patients with complex medical needs see more than one doctor, with a family physician keeping track of their overall health, and specialist physicians overseeing particular aspects of their care. For some patients, keeping track of the assorted information they receive, their medications, and communications between their various doctors can be confusing. For many physicians, staying abreast of their complex patients' care, when shared with other practitioners, can be challenging. In the South Okanagan/Similkameen region, local family and specialist physicians are working together as part of the Shared Care Partners in Care initiative to address these and similar issues.
Funded by the Shared Care Committee – a partnership of the BC Medical Association and the BC Ministry of Health – the Partners in Care initiative comprises numerous joint efforts of family and specialist physicians throughout BC to streamline referral and consult processes, improve communication both with each other and with their patients, and more. More than 1500 family doctors and 125 specialists are involved in this initiative to improve the coordination of patient care, with work underway at numerous sites across BC.
One such project underway in the South Okanagan/Similkameen region is the development and use of a referral acknowledgement process between family doctors and specialists.
In the past, when a family doctor referred a patient to a specialist, there was no system in place for the specialist to respond to the family doctor with information about the referral. Now participating specialists' offices acknowledge a referral by responding to the family doctor either by fax or electronically.
"In the old days, we sent a fax to the specialist then waited," says Dr Elizabeth Watters, a Penticton family physician and member of the steering committee that guides Partners in Care projects in the South Okanagan/Similkameen region. "We didn't know until we got a consult letter back if the patient had been seen. Now we have accountability, with an acknowledgment of the referral, often giving estimates of when the patient will be seen."
Watters says that sometimes the acknowledgement also has notes about tests the specialist needs the patient to have done before the appointment. She says this makes the wait and the testing more efficient.
"This simple acknowledgement frees up patient anxiety," she adds. "It completes a circle of communication that is usually difficult for everyone, taking the stress out of the waiting. It's also reduced the number of calls my office fields during the waiting period."
Another project in place involves the distribution of patient medication bags and logbooks to complex patients. Through focus groups with patients, the steering committee learned that patients needed a tool to help them take more responsibility for their own care, one that allowed them to keep track of their medications and communication back and forth between their various doctors. In response, the committee created a "patient toolkit" that includes a lightweight carry bag in the pocket of which a small booklet is stored. The patient uses the bag to transport medications to and from medical appointments, rather than trying to mentally keep track of them, and logs appointments, medications, treatments, and other medical information in the booklet. The booklet was developed by the University of Victoria Centre on Aging and enables patients to maintain their own personal health record. Family physicians have these bags to hand out to their patients, who are encouraged to use them for all their medical appointments.
Erik Wahlen has had his bag for a short time, but it's already been a big help in keeping track of his medical information.
"I had open heart surgery last year and have a whole bunch of medications, and every time my cardiologist wants to see me he wants to see my medications," he says. "I've had carcinoma, prostate cancer, radiation, chemotherapy – I don't have the dates straight, so I've been using the booklet to have it written down. I'm nearly 70 years old and until I started using this book, I didn't even know my own blood type.
"It's all in this little blue bag that I have, together with labels of medications I'm taking. So if something happens and I can't speak, enough information is available right there. It is very useful having everything is in one place."
Whalen adds that with the bag and booklet, he feels like he has control of his own health care. Dr Watters says these projects have improved communication, are well liked by doctors and their staff, and offer some reassurance for care providers and patients.
"Communication is important in this job," she notes. "We hope our work helps address some concerns."