CYMHSU Community of Practice
Community of Practice – Child and Youth Mental Health and Substance Use (CYMHSU)
When the Child and Youth Mental Health and Substance Use (CYMHSU) Collaborative wrapped up in December 2017, physicians and other health professionals felt there was a need to continue working together to champion care and to support improvements in mental health and substance use services for children and youth.
The Shared Care Committee agreed, and have been supporting a CYMHSU Community of Practice which includes more than 150+ physicians, health professionals and system partners, including representatives from Government Ministries and Health Authorities. Two in-person meetings have taken place, to bring together the community and to set common goals. 
three WORKING GROUPS FOCUS ON priority areas:  
Support ongoing, productive discussions with all government ministries involved
Support incorporation into practice of evidence and resources for addressing and preventing Adverse Childhood Experiences (ACE's)
Continue to build community networks of physicians and other health professionals.
The Working groups meet regularly to move forward on these important objectives. See below for a recent newsletter and a summary of the first meeting and who's involved. 
SAVE THE DATE
Our next in-person gathering for the CYMHSU Physicians Community of Practice will take place on Friday, October 19, 2018, at the Pinnacle Hotel Harbourfront in Vancouver. Registration details will be shared soon.
NEWSLETTERS AND meeting summarIES:
---
Click image below for first meeting summary ...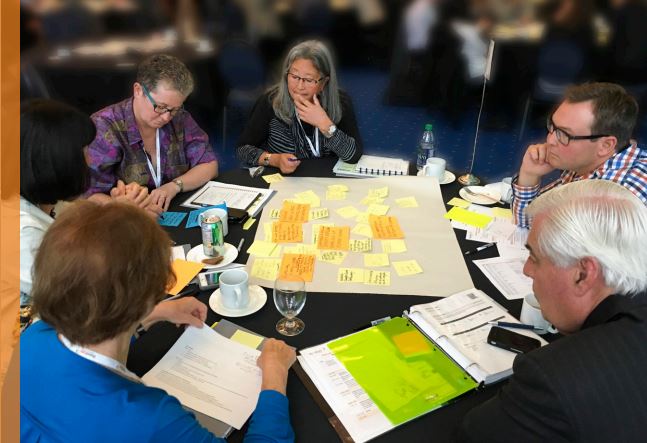 Get Involved
If you're passionate about child and youth mental health and would like to get involved, please email shared_care@doctorsofbc.ca.