Shared Care projects look to incorporate cultural safety and humility into primary care
Posted on December 8, 2022
The Fraser Health Region is putting an emphasis on Indigenous cultural safety and humility in health. The Langley and Abbotsford Divisions of Family Practice are setting out to create safe spaces for Indigenous patients in primary care to self-identify, discuss care, receive care, and report activities they consider inappropriate.
Earlier in 2022, the Langley Division of Family Practice presented an Expression of Interest (EOI) to the Shared Care Committee (SCC). Titled "Creating a Safe Space for Indigenous Patients in Primary Care," the Division developed this project out of the need for patients and primary care providers alike to feel safe and mutually respectful in their medical and health care journeys. The Division set out to develop and facilitate a community and platform where primary care providers can contemplate their roles in creating a safe space, be open and curious to learning, and engage with local Indigenous voices.
This project was brought about, in part, because in April 2021, a Langley physician phoned the Division of Family Practice, alarmed at their patient being refused a referral to the local emergency department. The patient, who was Indigenous, had been turned away despite having a written referral from their physician due to suffering from chronic concerns. When asked if he would like to report the situation, the patient hesitated as they did not feel safe, nor did they want to draw more attention to what he had just been through. This experience eroded his trust in the health care system, and he felt discouraged from seeking further hospital care, despite his family physician deeming it necessary. Thankfully, the physician—along with the Division—lodged a complaint with the patient's consent, and the patient was able to receive the care he needed at a neighbouring community's hospital.
"The ideal future would lead to better patient satisfaction with care, improved diagnostic accuracy, timely access, and preventative medicine," explains Dr Carolyn Van Schagen, a family physician and Langley Division's board chair. "To achieve this, it would require a high level of trust and empathy, respect for knowledge and understanding of cultural needs, and access to diagnostic facilities—with the acknowledgement that facilities present barriers to access."
Dr Van Schagen hopes that their "ongoing work with Indigenous leaders and knowledge keepers to educate the medical community on the past injustices and failures within health care will lead to improvements at the primary care level".
This fall, building on the success of Langley Division's project, the Abbotsford Division of Family Practice submitted an EOI for their "Creating the Framework for Indigenous Cultural Safety and Humility in Primary Care". The project aims to foster better collaboration between Indigenous populations, physicians, and clinic staff to identify learning opportunities. Through open conversations around how to create safe spaces, free of judgment and stereotypes, the Division hopes there will be a marked improvement on patient and provider experiences.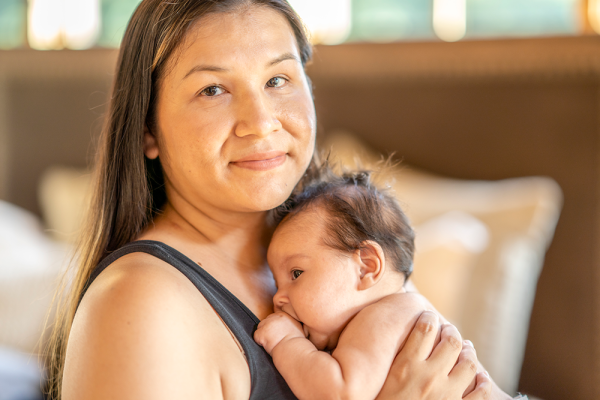 The project aims to foster better collaboration between Indigenous populations, physicians, and clinic staff to identify learning opportunities.



And it's not just within the SCC. The Joint Collaborative Committees (JCCs) are actively working to improve the quality, respectfulness, and sensitivity of physician interactions with the Indigenous patient community. In early November 2022, the Joint Collaborative Committees kicked off a five-part webinar series on Indigenous Cultural Safety. Titled "Elements of Indigenous Health and Healing," this virtual series aims to provide physicians with a deeper understanding of Indigenous Cultural Safety and Trauma-Informed Practice in health care. Sessions were held November 10 and December 8, 2022. Viewers that missed the live sessions can view the recordings. Additional sessions will be held January 12, February 9, and March 9, 2023 from 5:00pm–6:30pm, and registration remains open.
Additionally, the JCCs have partnered with Len Pierre Consulting to host cultural experiential learning sessions for doctors in local Indigenous communities. These longhouse sessions provided an opportunity for physicians to engage with local First Nations communities and learn more about Indigenous culture and protocols. Attendees learned about residential school trauma and the deep effects colonization has had on Indigenous Peoples. The sessions also touched on cultural sensitivity, the history of colonization, and ways to provide safe and respectful care to Indigenous patients. Additional sessions will be hosted in 2023, with dates to be determined.
Doctors of BC also unveiled a commissioned work of art by BC Indigenous artist sɬə́məxʷ Rain Pierre. Titled The Light of Irene, the artwork serves as a beacon of safety in health care to Indigenous patients and those who provide their health care. It's an invitation to inspire meaningful health care conversations and to build trust.
A copy of Mr Pierre's artwork is now available to every doctor, medical practice, and medical workplace in BC. It provides a visible symbol of belonging and safety and our deep commitment to truth and reconciliation.
Complete this online form to request a free copy of the artwork for your practice or office.