Shared Care Workshop Highlights Value of Relationships
"Relationships are at the heart of our work."
This was a consistent theme and sentiment expressed during the many presentations and conversations at Shared Care's recent Physician and Project Leads' workshop. A theme that forms the basis of this yearly gathering, with the Committee welcoming the opportunity to connect with Family Physicians, Specialists, and project teams engaged in Shared Care work. The purpose of the workshop is not just to share and learn, but to inspire the spread of innovative ideas to other communities. It's also the forum for participants to voice opinions on how to improve, and on committee direction moving forward.
who was there?
Maybe it was the ease of attending virtually, but more attended than ever this year, with 97 members of project teams participating from across the province – including:
54 Project Leads
5 Division Executive Directors
6 Specialists
25 Family Physicians (FPs).
It was a full agenda over three mornings – condensed from two full days – but it worked. Multiple presentations demonstrated how FPs and Specialists are working together across a wide range of issues to tackle gaps in care locally and provincially - some starting before COVID, others that had to change course dramatically, and those that continue but with modifications.
Strengthening FP/Specialist Collaboration
The common factor and key to success across them all, was collaboration. Developing a COVID response was a nimble process for communities with established relationships between FPs and Specialists through Shared Care work. Other communities fared well with new support to engage physicians to address new challenges in providing care.
adapting & Inspiring others
Participants learned how projects such as 'Community of Physicians Prove Together is Better' (Ridge Meadows), 'Holding Space for Clinicians to Come Together' (Victoria), and Emergency Preparedness (Thompson Region) – originally preparing for wildfires – engaged all physicians and built networks to develop and implement solutions.
Projects showed how the pandemic accelerated virtual care, online platforms, and prompted pop-up clinics and new team models.
"Consolidated clinics show you don't need much space to provide shared care", stated one physician.
A moving presentation on an East Kootenay Palliative Care project, highlighted the importance of meaningfully engaging patients, families and caregivers as part of the team, and how storytelling personalized the journey and increased success.
Participants also heard how Cultural Safety in Health Care is a "journey not a destination' with an insightful session by Indigenous Cultural Safety Coordinator, Len Pierre from the Katzie First Nation.
Measuring success
Shared Care work is extensive and far-reaching, but how do we measure impact consistently and deliberately? A new framework of 'Shared Measures' introduced at the workshop aims to simplify and standardize evaluation. A number of communities volunteered to join a pilot to test and refine the process.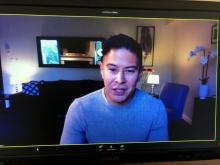 Other key themes emerging from the three days focused on:
sustaining outcomes;
engaging with Indigenous communities; and
complementing the work of Primary Care Networks.
The work will be ongoing, but a major outcome from the workshop was the obvious enthusiasm of participants to connect with like-minded providers and teams, and the desire to continue conversations around engaging and spreading the work.
See below for some presentations and resources from project teams from the workshop.
---
For details about opportunities to get involved in Shared Care work click here.
Workshop Presentations & Resources
Rapid Fire Presentations
Holding Space for Physicians to Come Together
What happens when you prioritize relationship-building and allow connections to form? The Victoria Division of Family Practice describes their engagement process through the "Improving Connections for 'Familiar Faces' in the Royal Jubilee Hospital Emergency Department" project that proved key to its success.
Presented by: Dr. Laura Phillips, Dr. Lisa Veres, & Kristin Atwood
---
Community of Physicians Prove Together is Better
When the COVID-19 pandemic began in March 2020, the Ridge Meadows Division of Family Practice moved at rapid speed to help community family practices, specialty clinics and walk-in clinics practice safely. Soon after, local specialists also sought help and the Division adapted its support strategies to include their needs and perspectives. It quickly learned what "better together" meant in a new reality as its community of physicians came together to develop creative and urgent response strategies for patients and the medical community at large.
Presented by: Dr. Kami Dhillon, Dr. Frank Ervin, & Treena Innes
---
Meaningful Engagement with Patients and Family Caregivers
How do we truly engage with patient and family caregivers beyond surveys and initial meetings?
Presenters discuss the person and family-centered approach they took in their project "Open Conversations: A Person & Family Centered-Approach to Transitions in End of Life Care". Participants learn about the value of developing relationships with patients and families, and including their stories; how they captured and maintained the patient and family voice throughout the life cycle of their project, and how the robust patient and family involvement contributed to the success of their work.
Presented by: Dr. Greg Andreas & Shannon Girling-Hebert
Examples of storytelling & the patient journey: Dick's Story - Ken's Story - Rod's Story
---
Emergency Preparedness
Thompson Region Emergency Response sooner rather than later
This presentation describes how this Emergency Preparedness project adapted to respond to the COVID pandemic, including the building of networks and systems to include family physicians in emergency planning, and to ensure patient access to physicians in the case of patient or physician displacement during the public health emergency.
Presented by: Dr. Graham Dodd & Rhonda Eden
---
Shared Measurement for Success
How do we know our work is making an impact?
This session presented an overview, and a Q&A, describing an approach to developing shared measures for Shared Care projects, and a roadmap to creating effective local evaluation methods moving forward.
Presented by Valerie Nicol & Tracy Elke